Do you need a new exhaust?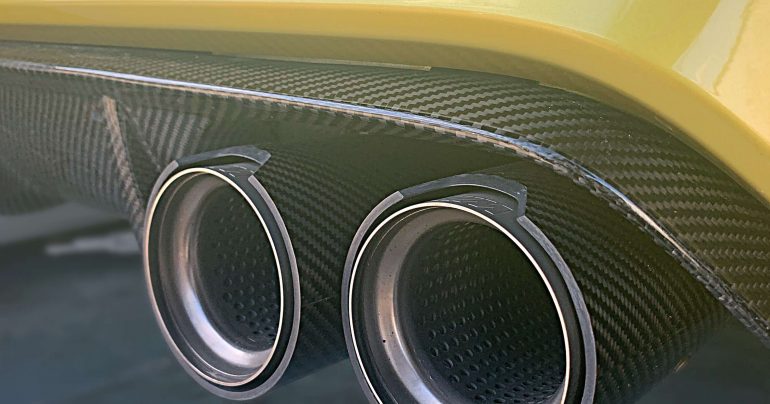 Hearing unusual knocking or rattling sounds coming from your vehicle?
It could be that your vehicle is in need of a new exhaust, read on to find out more…
What does my exhaust do?
The exhaust has multiple functions that keep your car healthy, these are: to control the fumes coming from your engine, to direct the exhaust fumes away from the passengers, to improve the performance of the engine and to also improve your fuel consumption.
The exhaust is made up of several components including the manifold, catalyst converter, sensors, silencer and exhaust pipe. Which all need to be operational for the system to function properly. Whilst driving your exhaust's manifold gathers harmful gasses and deposits them into the catalytic converter. The converter then removes harmful elements from the gas such as hydrogen monoxide and carbon monoxide which keeps your engine safe and cool.
Then, the gas goes through the silencer to decrease noise levels, before safely withdrawing from the vehicle through the exhaust pipe. However, more modern fuel-injected cars are also fitted with sensors to measure the ratio of oxygen to harmful exhaust gas as it leaves the vehicle. These sensors are usually fitted within the tail pipe, and transfer information about your vehicle's emissions and fuel efficiency to the vehicle's built-in computer.
Exhaust Lifespan
There are loads of factors that take a part in debating your vehicle's exhaust lifespan. These include:
Your driving style
Usage
Vehicle make and model
Age of the vehicle
In modern cars, the exhausts are stereotypically intended the last for the life of the vehicle due to the fact that they are made out of chrome or stainless steel. However, there are natural causes that might lead to your vehicle's exhaust wearing quicker than expected. This could be due to the face that corrosion can happen overtime which can create holes in the exhaust, leading to the exhaust being damaged or completely broken. It could also be due to the fact that you may be driving over speed bumps too fast cause the exhaust pipe to come into contact with the speed bump which can cause damage.
However, if you do have any queries about your vehicle's Exhaust, please do not hesitate as there is always someone at Proveeda who is happy to help!
Signs that you may need a new exhaust
There are a few signs that can help you determine whether your exhaust is damaged or broken. However, it is often noticed when you can hear a loud knocking/rattling sound coming from your vehicle, nevertheless there are other warning signs that you need to be aware about –
Noise
Does it sound like your exhaust is dragging along the road? This can be a sign that your exhaust may need replacing. This is because there is a part in the exhaust system called the silencer that helps control the noises produced by the engine. Therefore, if this becomes damaged it can cause a vast difference in the overall vehicle's noise.
Decreased power and acceleration
If there is an issue with your exhaust, you will begin to notice that your vehicle's engine performance will decrease. This will be because you will not be able to accelerate as well or as quickly as you normally would. This issue will eventually get worse and worse if left untreated.
Decreased fuel efficiency
Fuel efficiency can be a symptom of many things, including an exhaust replacement. This is due to the fact that there could be a leak in the system affecting its ability to dispose fumes coming from the engine meaning that it is working at a hotter temperature than expected which leads to your fuel efficiency to be lower than it should.