What can fail a MOT?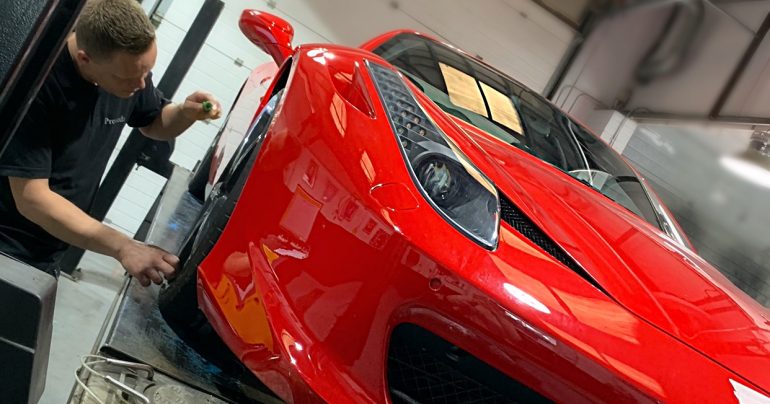 According to the DVLA, 31% of vehicles that were MOT tested in 2019 failed their MOT. There are many ways that your vehicle may fail its MOT whether is it as simple as a bulb or something a bit more significant.
There are many items that is inspected and tested within your vehicles MOT. This includes: steering, suspension, bulbs, seat belts and more. However, here are some of the most common MOT failures that we have found:
-Tyres – Tyres are extremely common MOT failures, due to the fact that the tyre pressures and tread depth will be checked during its MOT. Whilst tyres are being checked it is a good idea to check your spare tyre as well. Better to be safe than sorry!
-Brakes – Brakes are also a common MOT failure as 10% of cars in 2019 failed due to their brakes being worn.
-Seatbelts – One of the more unlikely but most crucial part to your vehicle would be your seatbelt. During the MOT test your seatbelt will fail if it is: cut, frayed or unable to clip into the holder.
-Lighting – A fifth of MOTs fail on lighting issues, whether it be inoperative bulbs or incorrect light pattern, it is so important to make sure everything is working as should.
-Suspension – Checking your suspension isn't the easiest thing to do if you don't know what you are looking for. However, if you are hearing unusual 'clunk' sounds or your vehicle looks un-level when parked can be good indicators to look out for when checking your suspension.
-Visibility – Another common MOT failure is obstruction to the drivers view. Whether this is a chip/crack in the windscreen, certain air fresheners, ineffective wiper blades and even Satnavs.
Now that you are more aware on what can cause your vehicle to fail its MOT, you can spot the issue and get it resolved sooner. Although, it is not the end of the world if your vehicle does fail its MOT, as you have 10 working days to resolve any failures and to return back to us for a FREE MOT retest.
Any concerns or queries, please do not hesitate to get in touch with us!
Service Department Details –
01473 210000
Service@proveeda.co.uk